TURTLE RIDGE Sub-division
Salmon Arm NE's new sub-division TURTLE RIDGE with lots 0.21+ Acre and are fully serviced with over 50 Feet of frontage and 180 Feet of depth. Developer has an approved City Proposed Lot Assembly and construction of the services will be starting soon. Pre-construction pricing make this a perfect opportunity for your home and the developer is willing to work with qualified builders that will want to build on spec. All sales are subject to final City approvals and construction by the developer.  Building restrictions in place to protect your investment. Located in the Southwest corner of Canoe on a dead end road, the setting is very quiet & peaceful. East side backs onto Canoe pond & park area. The location is walking distance to both the school & the waterfront park & wharf on Shuswap Lake! You will love this location.  
See more info here at BIGRob.ca including lot plans & building guidelines.
SOLD@BIGRob.ca or call 250-804-6288. Thanks for your interest.
LOT PRICING CHART: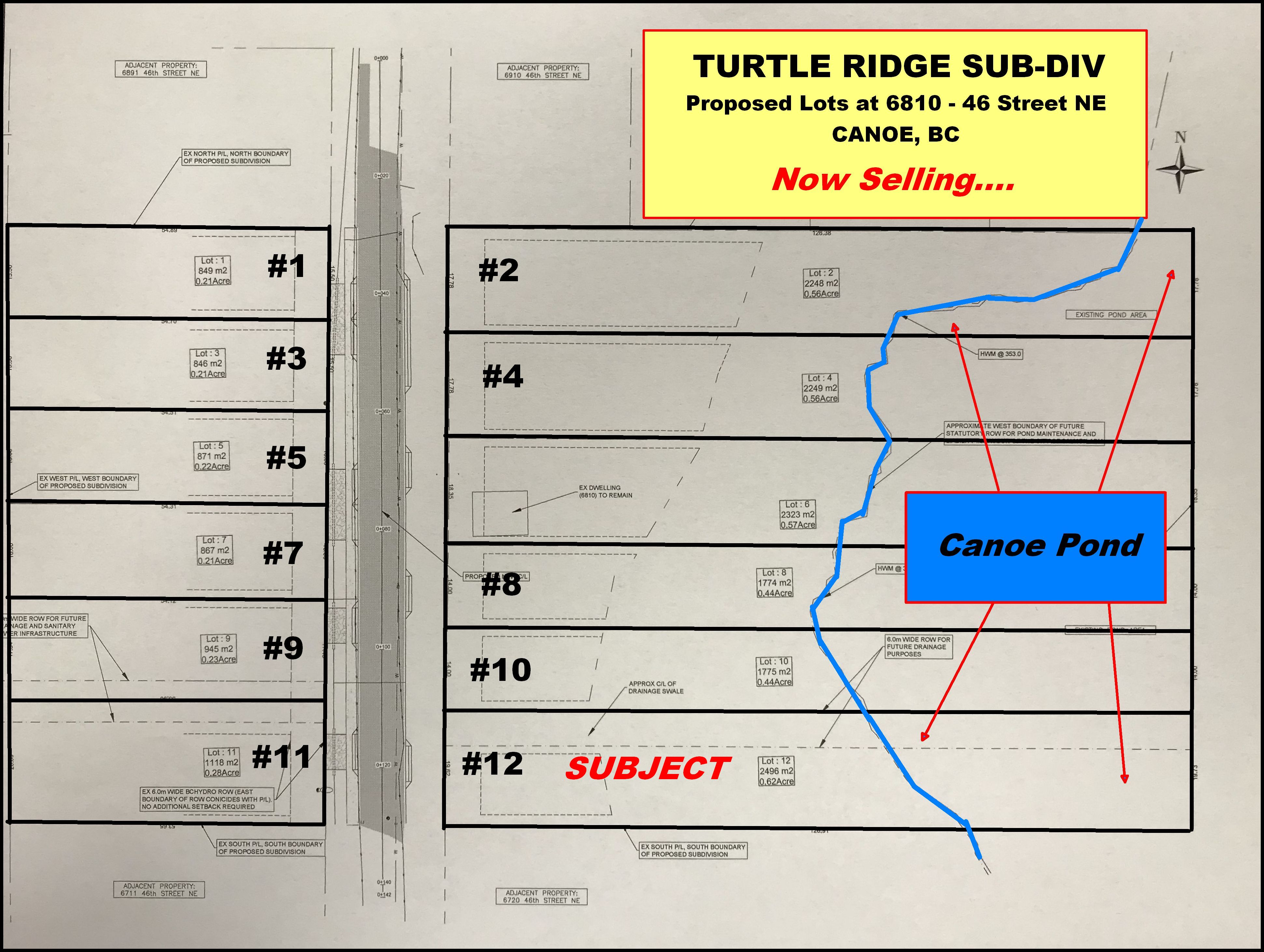 Lot No.                                   Price_____
1                                         $150,000
2                                         $170,000
3                                         $150,000
4                                         $170,000
5                                         $150,000
6                                         Not for sale
7                                         $150,000
8                                         $150,000
9                                         $150,000
10                                       $150,000
11                                        $150,000
12                                        $150,000